The Locksmith Central team is commited to providing you professional, quality service 24 hours a day.
Read about: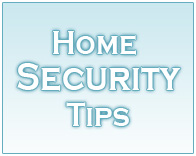 About Locksmith Central
Locksmith Central has performed quality, professional work. Work ethics and high standards is what we are based on.
Please visit our location page for more information on support in your area.
Locksmith Central is a licensed contractor. License Number: #792937
We are a corporation in the State of California, known as Locksmith CentralInc. Also with a family of dealers that bear Locksmith Central name in United States.
We are mobile service that has a shop on wheels. All of our vehicles are custom built from the ground up. Custom machinery and equipment is installed in every vehicle to cut keys and to service all of our clients out in the field. All cars are equipped with electrical invertors to power machinery and to run heavy equipment. Over 10,000 Key blanks in each vehicle. High Security Keys, Transponder Keys, and odd. Keys, thatís hard to find.
We take pride to know that we are the first locksmith company to have custom built Toyota Prius Cars in our fleet. Itís Energy efficient and helping the environment, One Job At a Time. Cutting fuel costs means better savings for our customers.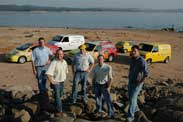 Our core goal is to get to service calls in a timely manner and make sure the job is done correctly the first time. All of our technicians are highly trained to perform any job at hand. You can feel confident that any advice given by our technicians is back up with experience and integrity. All of our technicians are well dressed and come to location well equipped to do the job. Since all of our equipment is best in the industry, jobs are performed very quickly to save you time and money. We know your time is important, so completing the job on time and to your requirements is our first priority.
Locksmith Central is a network of Locksmiths around the United States of America. Look on our dealer locations page to find a locksmith in your area.
We guarantee all of our work. Competitive prices and good work ethics is what we are founded on. All of our qualified locksmiths stay up to date with accredited courses that feed the mind new knowledge to perform challenging tasks in any environment. Please feel free to breeze thru our website and look over our products we have to offer. Any questions, donít hesitate to call, so we can answer all your questions. Thank you for visiting our website and looking forward to seeing you out in the field.
Robert Bradley
President
Locksmith Central Inc
.